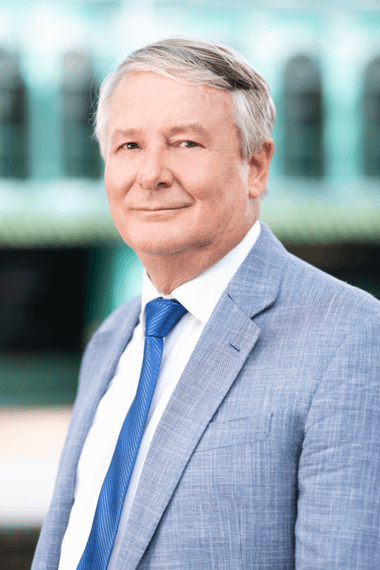 The COVID crisis will assuredly pass, and there is a future of opportunities beyond the present problems, which we are already planning for the longer term.
In 2017 I stepped back into the role of CEO of X-Press when Tristan Howitt felt that he needed to step down after his cardio surgery. Since then Francis Goh has ably taken over the role of COO and Shmuel Yoskovitz of CFO, allowing me to again slowly step back. In the last 2 years we have collectively dealt with enormous changes in the Industry and Global trade patterns, and have come out of it with better systems, better ships, and a lean entrepreneurial management team able to handle what Covid is throwing at us all. But I am turning 65 in May, and I am now most keen on ensuring that the dynamism of X-Press is maintained into the future, so that the Group continues "To provide the best Feeder Solutions, and be the Feeder Carrier of choice" to all our customers. We have built up a thoroughly energetic management team, and can now truly unleash it.
So I have decided to hand the role of CEO to Shmuel effective 4th May 2020, which will enable me to function at a higher level as Chairman of the Group. He has been with us now a number of years and knows how we work, and has the capacity and experience to move us forward with all stakeholders - our customers and industry partners, our staff, our banks and the family shareholders. Francis will remain in his role as COO looking after all the Trades and Operations of the Global Network, and will manage that portfolio under Shmuel. Ofir Wilzig will be promoted to Finance Director. Our contacts with the Customers and Partners will be unchanged though, in time, when Covid allows, Shmuel, myself, and all our team will be able to meet you and expand our relationships.
As for myself, I will remain firmly committed to the growth of the Group and the welfare of all of us in the X-Press team, and I will be closely watching the Business to ensure that it keeps the interests of all stakeholders at heart. In my new role I will take a longer term view on the strategy of the company rather than in the short term events as they happen, but I have every intention of remaining very visible and approachable by all. I will be moving to my new office at 13 Duxton Hill as soon as it is ready in June.
Regards
Tim