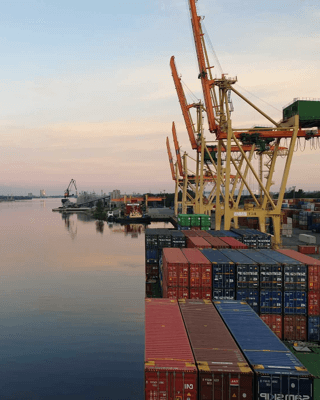 Sustainability
At X-Press Feeders, sustainability (corporate social responsibility) is our commitment to ensuring we run a safe, sustainable, and ethical business. In addition, it makes sure we give back to the local communities that support our business. We see this strategy as a vital part of our sustained growth. To make our strategy comprehensive we use three pillars: environmental, social and economic. Under each, exists the respective policies of that pillar. X-Press Feeders requests all staff and offices to follow these policies.
Annual Sustainability Reports
X-Press Feeders has produced our second sustainability report and we wish to share it with our customers and suppliers. This report covers reporting period from 1 July 2020 to 31 December 2021, summarising our progress, achievements, and challenges. This report has been written with reference to the Global Reporting Initiative Standards.