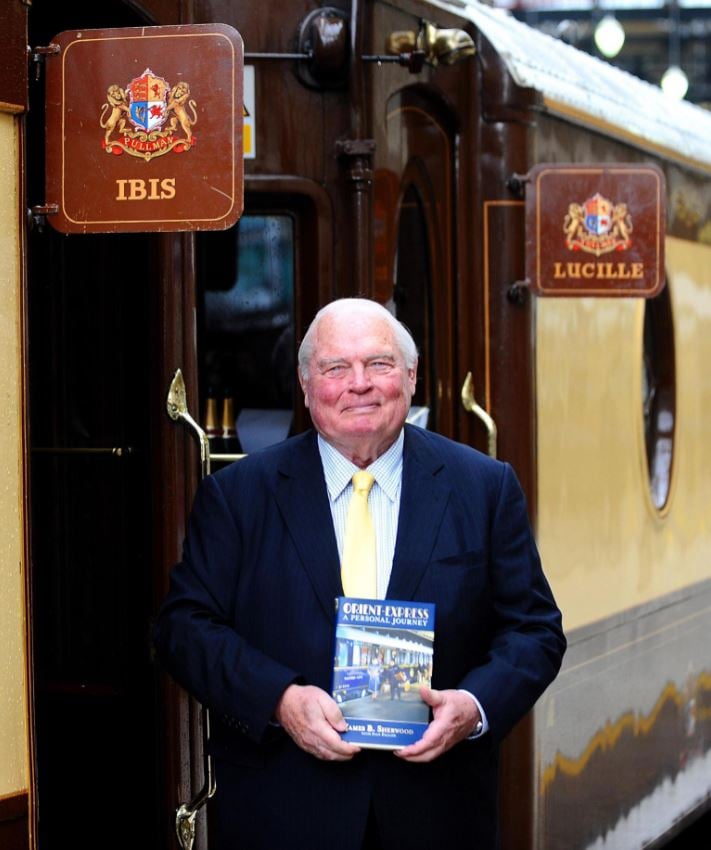 Singapore, 01Jun20 --- A Tribute to James Sherwood (1933 – 2020)
The founding father of the container leasing business, James Sherwood, died early on 19th of May, aged 86 years old.
He was a buccaneering container fleet magnate who revived the Orient Express train and created a luxury hotel chain by the same name. He was an outstanding man and unique in his contribution.
Chris Hartnoll founded the present X-Press Feeders* business in 1972, building upon the foundation of the Sea Containers agency for Singapore and Malaysia. The name Sea Consortium was chosen because of the close association with Sea Containers.
James was a good friend to the Hartnoll family, an astute, tough-minded businessman, who told Chris at the outset that he would not make a fortune out of the agency, but it would provide him with a base and industry exposure that would enable him to develop his own business. We were agents for Sea Containers for 15 years. In the late 1970s, this enabled us to setup our first joint venture feeder services with Sea Containers in Bangkok and Dubai. It was part of a wave that was set to revolutionize the global shipping industry.
James made the world a better place, and gave so many an opportunity to be a part of his achievements and the excitement that he created. The Hartnoll Family and X-Press Feeders are eternally grateful to have been graced with such friendship and flare.
He leaves his loving wife Shirley and two sons.
* Sea Consortium remains the name of the Singapore company, X-Press Feeders is the trade name of our shipping business.