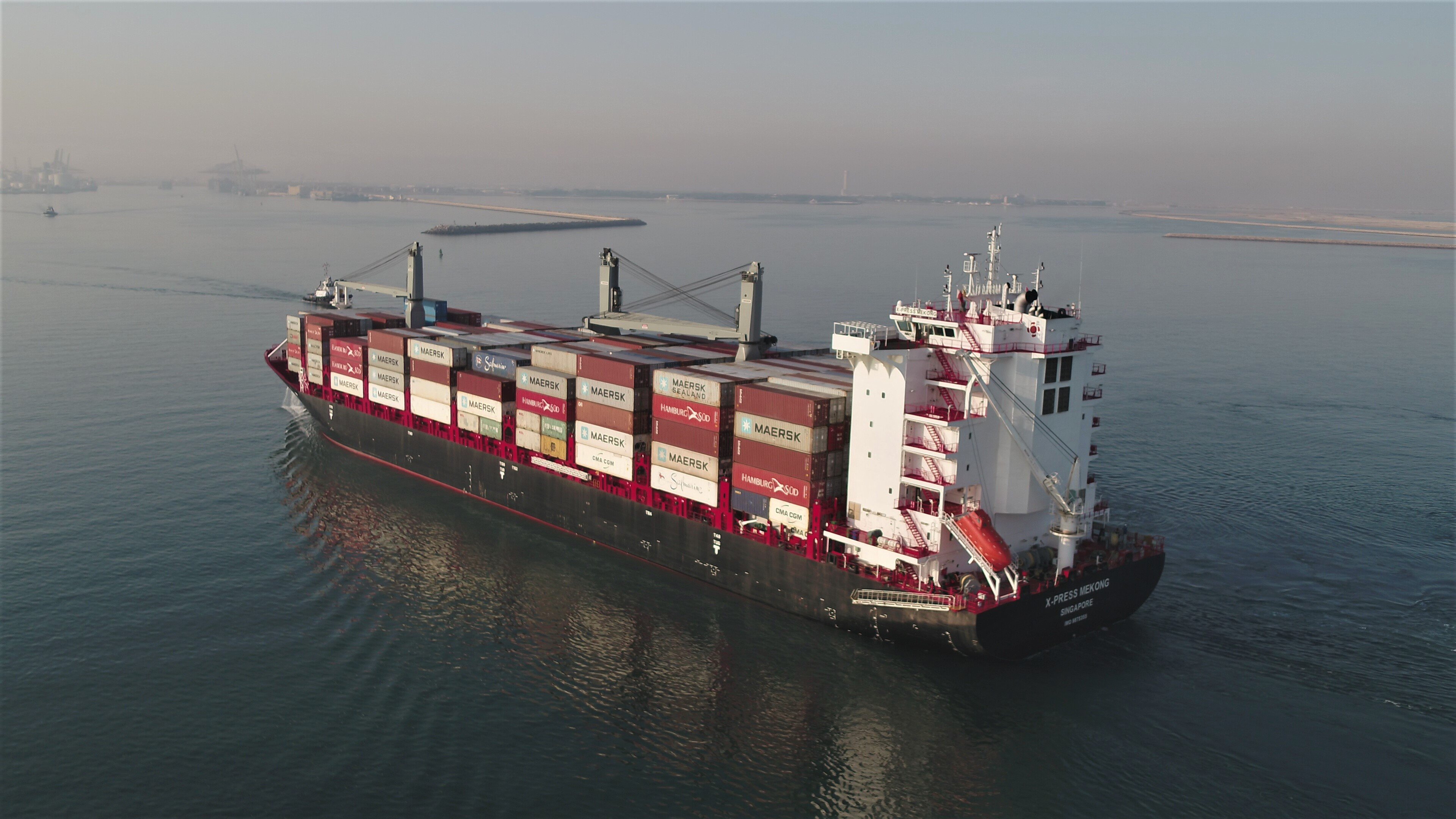 Global political leadership is emphasizing the problem of climate change driven by the increasing concentration of CO2 in our atmosphere.
The Paris Climate Accord set ambitious targets to reduce CO2 emissions by 30% by 2030 and 50% by 2050 from a Y2008 base line in order to limit a global climate temperature increase to 1.5°C.
The shipping industry, which carries 90% of global trade and contributes 2.3% of global CO2 emissions, is committed to reaching the International Maritime Organization (IMO) targets for reducing CO2 emissions by 40% by 2030 and 70% by 2050.
This is adding another layer of complexity to managing and operating our shipping business.
What is X-Press Feeders management doing about this?
We are recruiting a senior manager to take charge of this and we will be proactive in taking action to reduce our carbon emissions in line with the IMO targets.
We are undertaking the following action:
Setting up a system to measure, report and document our emissions on a kilograms per TEU or Ton mile carried and overall emissions.

Working smarter through speed and voyage optimization. Vessel parameter improvements (trim, draft etc).

Retrofitting existing ships with energy saving devices to reduce fuel consumptions and emission.

Ordering new fuel-efficient ships. The order in February by our ship owning company "Eastaway" for 3 + 2 x 3,100 TEU ships will be 40% more fuel efficient than the ships they are replacing.

Our SBUs will be aiming to reduce emissions by consolidating cargo onto fewer larger ships which use much less fuel to move a container than a smaller ship.
In the longer term, we are:
Planning the next generation of ships which will burn less than half the fuel of existing ships in a fleet replacement program.

Working with engine manufacturers to specify the most technologically advanced engines for our new buildings, that are capable of burning blue and green fuels including methanol and ammonia NH3.

Investing in Core Power (UK) Ltd who are involved in the development of a modular Molten Salt Reactor (MSR) to propel ships and provide energy for manufacturing blue and green fuels. The first prototype MSR reactor is due to start trials in 2025. This technology delivers base power load with zero emissions and minimal residual waste on decommissioning. It will measure 3,5 x 3,5 x 7,5 meters, weighing 450 tons it can be produced in factory-controlled conditions.

Working with the energy companies who produce, distribute and retail fuel for blue and green fuel solutions. New fuels will become available between 2035 - 2040. We are working with an energy supplier on the possibility to run a trial with green fuel on one of our ships later this year.
| | |
| --- | --- |
| Type of Fuel | Emission Factors (t CO2 / t fuel) |
| Heavy Fuel Oil | 3.114 |
| Light Fuel Oil | 3.151 |
| Diesel / Gas Oil | 3.206 |
| Liquefied Petroleum Gas (Propane) | 3.000 |
| Liquefied Petroleum Gas (Butane) | 3.030 |
| Liquefied Natural Gas | 2.750 |
| Methanol | 1.375 |
| Ethanol | 1.913 |
Future ships will also be able to burn zero carbon fuels like ammonia NH3 and possibly hydrogen.
We are witnessing an energy transition, the like of which we have not seen since the transition from coal to oil. The new blue and green fuels will be up to x 3 the price of existing fuels, so our efforts to improve fuel efficiency is very important to controlling our future costs. Fuel is our largest single cost.
We are facing a monumental challenge involving all of our organization.
We are determined we will play our part in decarbonizing shipping in order to save our blue planet.
Regards,
Tim