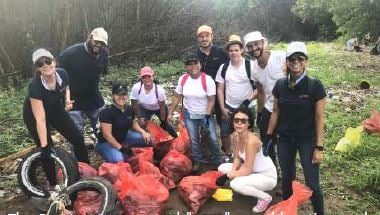 On 29 June 2019, our Panama office took part in a coastal cleanup activity at Costa del Este, a mangrove coastal area in Panama!
The waste amount collected totaled to approximately 100 kg!
Some of the waste included huge plastic containers and rubber tires.
Recent studies have revealed that, along with fat, protein, and carbohydrates, our human body also ingests a dose of plastic waste through the seafood we consume.
Plastic intoxication is a real problem today and the little actions we take could really play a part in safeguarding our fragile living environment.