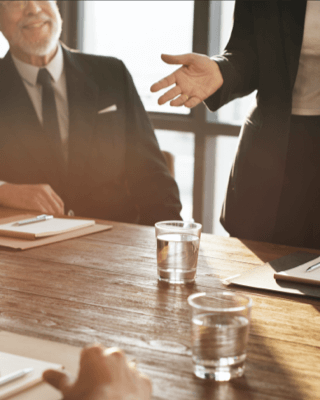 Memberships
One cannot achieve global sustainability alone, which is why we are a member of several large and accredited associations who pool resources and knowledge to accelerate achieving our common goals.
Clean Cargo Working Group
X-Press Feeders has been a member of the Clean Cargo Working Group (CCWG), a global shipping industry initiative dedicated to reducing the environmental impacts of global goods transportation and promoting responsible shipping. Clean Cargo members share a vision of a shipping industry that is a responsible part of sustainable supply chains and that supports clean oceans, healthy port communities, and global climate goals. Work Group pursue the vision by measuring, reporting, and evaluating performance data in marine container transport, sharing best practices and member engagement, catalysing and partnering on projects that drive sustainability performance improvement and supporting responsible corporate engagement.
Getting to Zero Coalition
X-Press Feeders signed up as a member of Getting to Zero Coalition, to accelerating maritime shipping's decarbonisation with the development and deployment of commercially viable deep sea zero emission vessels by 2030. Coalition member companies from across the maritime, fuels and infrastructure value chains are committed to making the vision of decarbonized shipping a reality by getting commercially viable ZEVs into operation by 2030 along with the associated scalable infrastructure.
Maritime Anti-Corruption Network (MACN)
The Maritime Anti-Corruption Network (MACN) is a global business network working towards the vision of a maritime industry free of corruption that enables fair trade to the benefit of society at large. Whilst everyone in X-Press Feeders is expected to dutifully uphold these same goals and values; we also appreciate there may be cases where there may be a conflict between business interests and adhering to anti-corruption practices, or where it is unclear whether a particular practice would go against anti-corruption practices. X-Press Feeders will support the aims of MACN and step up our anti-corruption practices.
Cargo Incident Notification System (CINS)
The Cargo Incident Notification System (CINS) provides the means to which information on all cargo related incidents is shared amongst CINS members. The objective of this system is to analyse global operational information on all cargo and container related accidents, and highlight risks posed by certain cargoes and/or packing failures. Once areas of concern become apparent, they can be addressed to the relevant authorities to formulate appropriate recommendations or advice, such as amendments to the IMDG code. This improves safety in the liner shipping industry.
World Shipping Council (WSC)
The World Shipping Council (WSC) is the primary industry trade association representing the international liner shipping industry. Their members operate 90 percent of the global liner shipping capacity. Together, they transport about 60 percent of the value of global seaborne trade, and more than US$ 4 trillion worth of goods every year.
Their main focus is sustainability, safety and security. They work for smart, global regulation that will help accelerate the decarbonisation of shipping. They are also looking to reduce other air emissions, protect marine life, stop invasive species, and ensure responsible recycling and waste management. They work to ensure a safe workplace and to increase the security of ships, cargo and personnel.