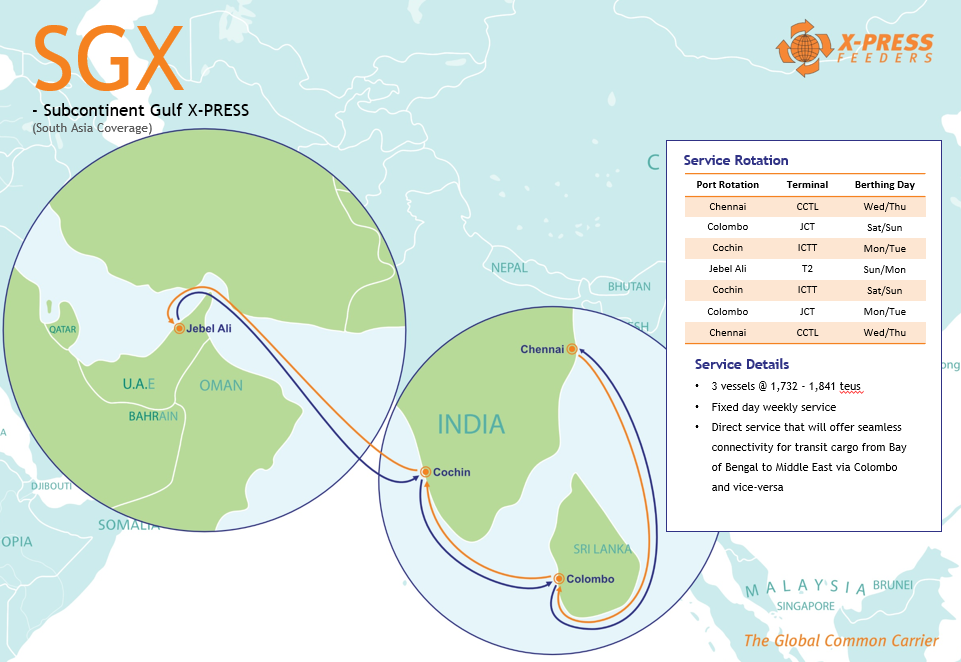 X-Press feeders is pleased to inform that we will be launching Subcontinent Gulf X-Press (SGX) from Colombo 30th May.
SGX will service the following ports on a 21-day operation:
Chennai – Colombo – Cochin – Jebel Ali – Cochin – Colombo – Chennai
SGX will enhance our existing coverage in India and will create a new network for cargoes from Bay of Bengal, South India, and Colombo to the Middle East.
We look forward to your support.
Regards,
X-Press Feeders