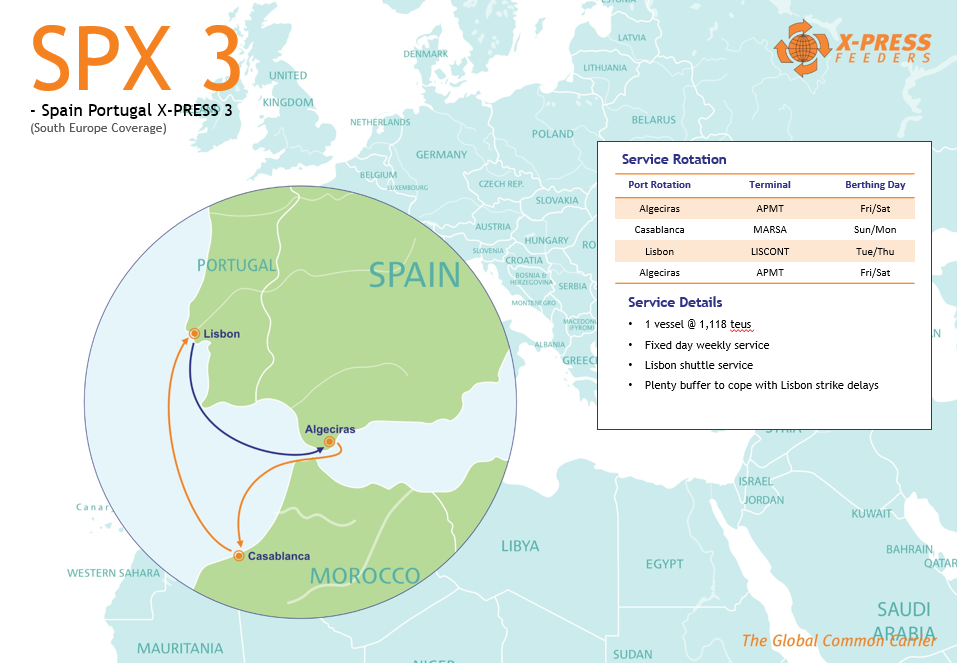 X-Press Feeders is pleased to inform that we will be launching Spain Portugal X-Press 3 (SPX3) from Algeciras on 11 July 2020.
SPX 3 will serve the following ports weekly:
Algeciras - Casablanca - Lisbon - Algeciras
This service will help us cope with delays associated with the strikes in Lisbon by providing sufficient buffer time between the ports.
We look forward to your support.
Regards,
X-Press Feeders