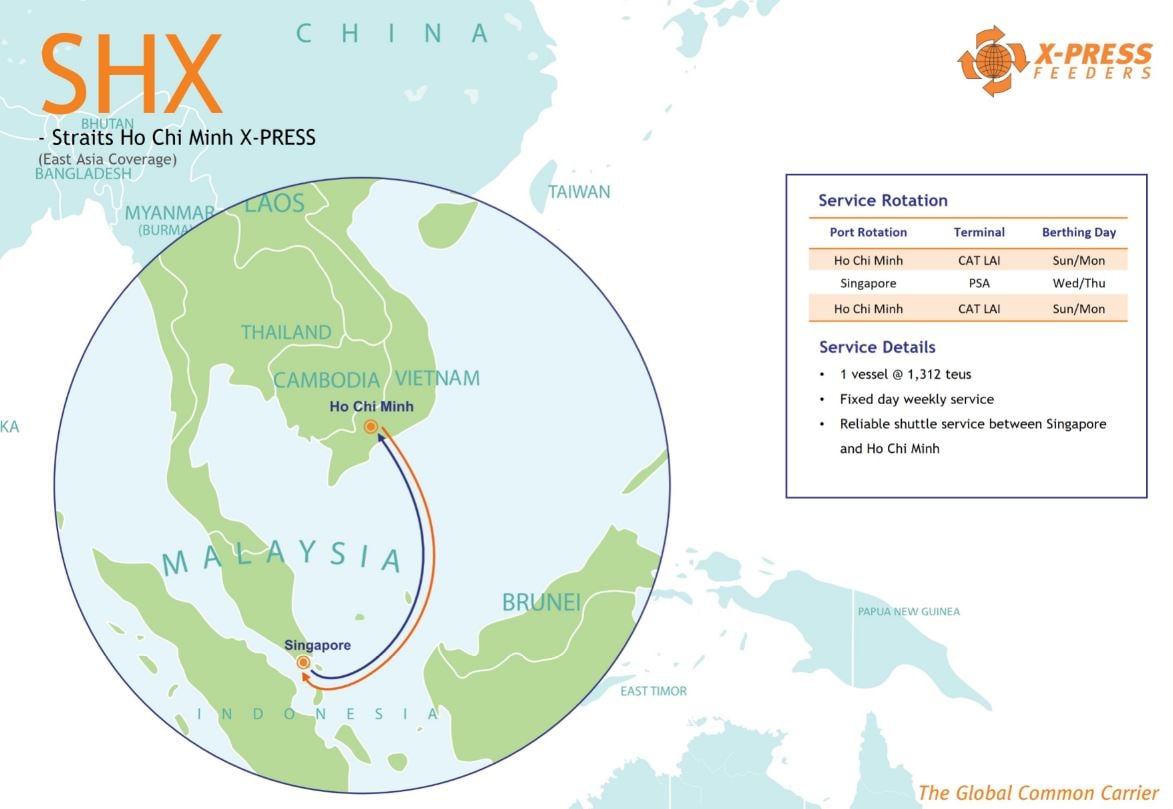 Dear Valued Customers,
X-Press Feeders is pleased to announce we will be launching Singapore Ho Chi Minh X-Press (SHX) on 18 November 2020.
SHX will shuttle between the ports of Ho Chi Minh and Singapore.
SHX will boost X-Press Feeders' Vietnam to Straits coverage, connecting customers' Vietnamese exports to the Middle East and India.
We look forward to your support.
Regards,
X-Press Feeders