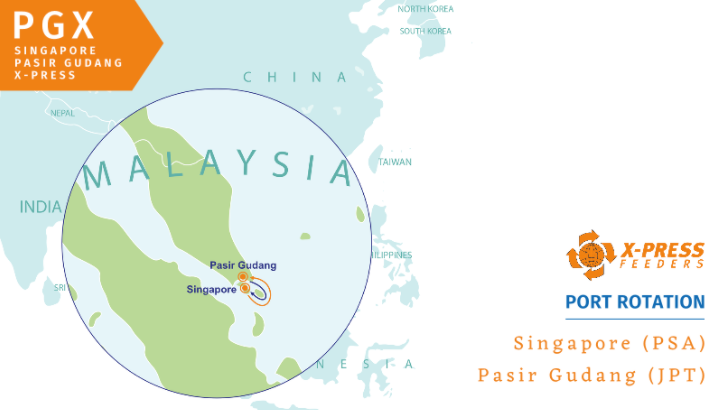 X-Press Feeders is launching Singapore Pasir Gudang X-Press (PGX) in April 2020.
PGX will shuttle between Singapore and Pasir Gudang at a frequency of 3 times a week.
The presence of these 2 strategic port locations on PGX will allow for seamless connections throughout Southeast Asia, India Subcontinent, Africa and the Middle East
We look forward to your support.
Regards,
X-Press Feeders