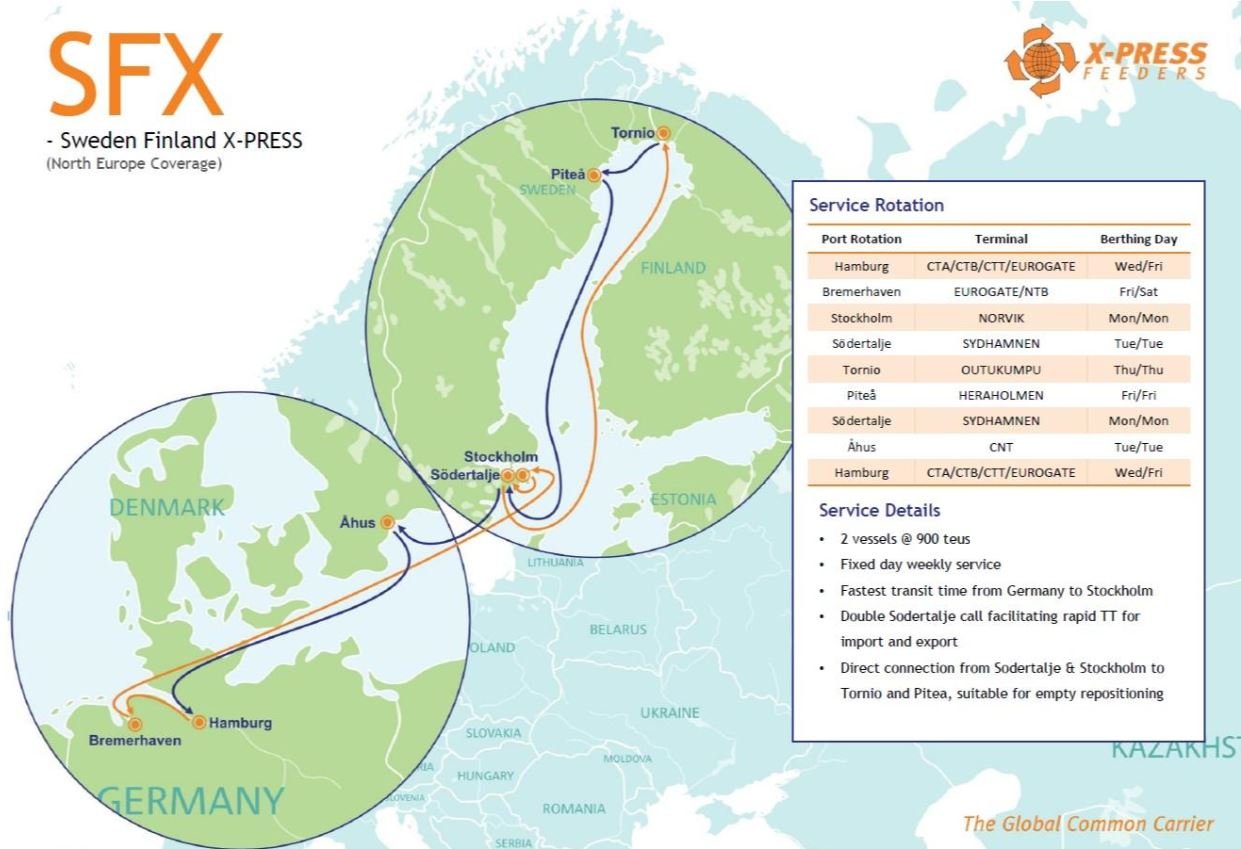 X-Press Feeders is pleased to inform that we will be launching Sweden Finland X-Press (SFX) from Hamburg on 10th September 2020.
SFX will serve the following ports weekly:
Hamburg - Bremerhaven - Stockholm - Sodertalje - Tornio - Pitea - Sodertalje - Ahus - Hamburg
This service offers a fast transit time from Germany to Stockholm and provides direct connection between the Swedist ports, which is optimal for empty repositioning.
We look forward to your support.
Regards,
X-Press Feeders