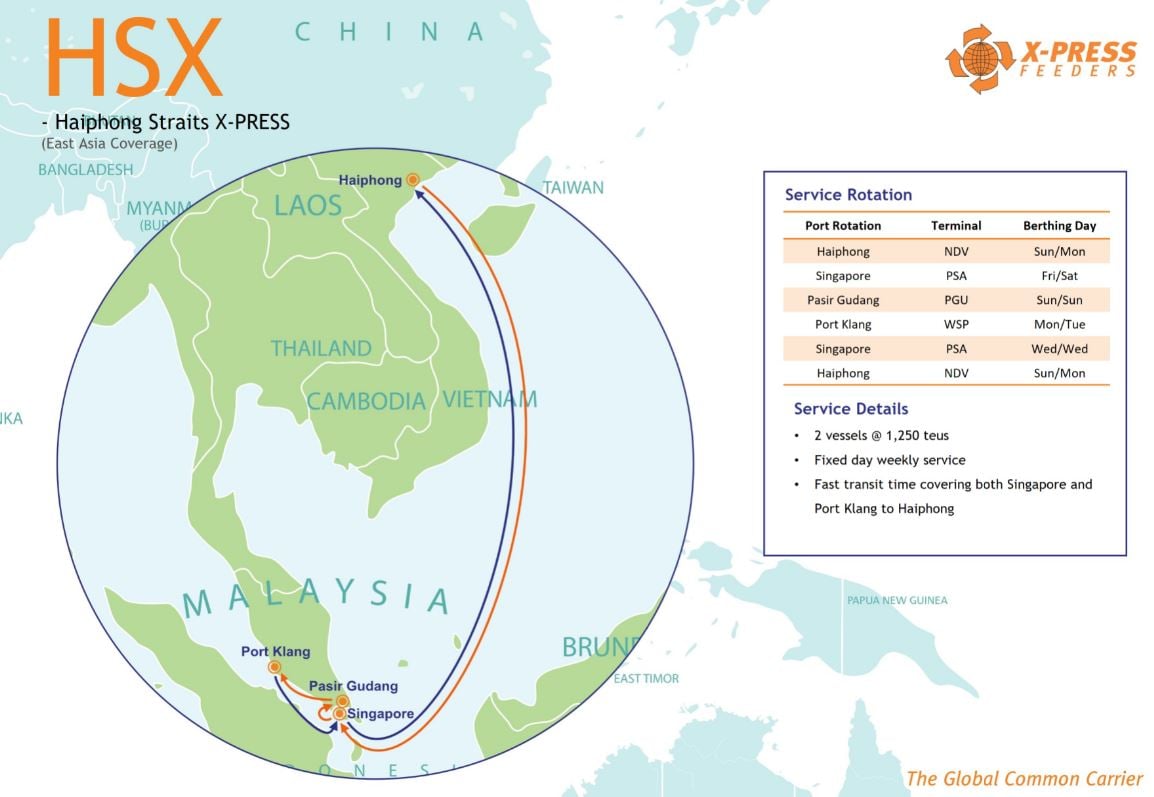 Dear Valued Customers,
X-Press Feeders is pleased to announce that we will be launching Haiphong Straits X-Press (HSX) from 27th December.
HSX will operate on a fixed day weekly schedule and will serve the ports of:
Haiphong - Singapore - Pasir Gudang - Port Klang - Singapore - Haiphong
This service is a timely addition to our current Vietnam network, which will boost our presence in Northern Vietnam.
We look forward to your support.
Regards,
X-Press Feeders