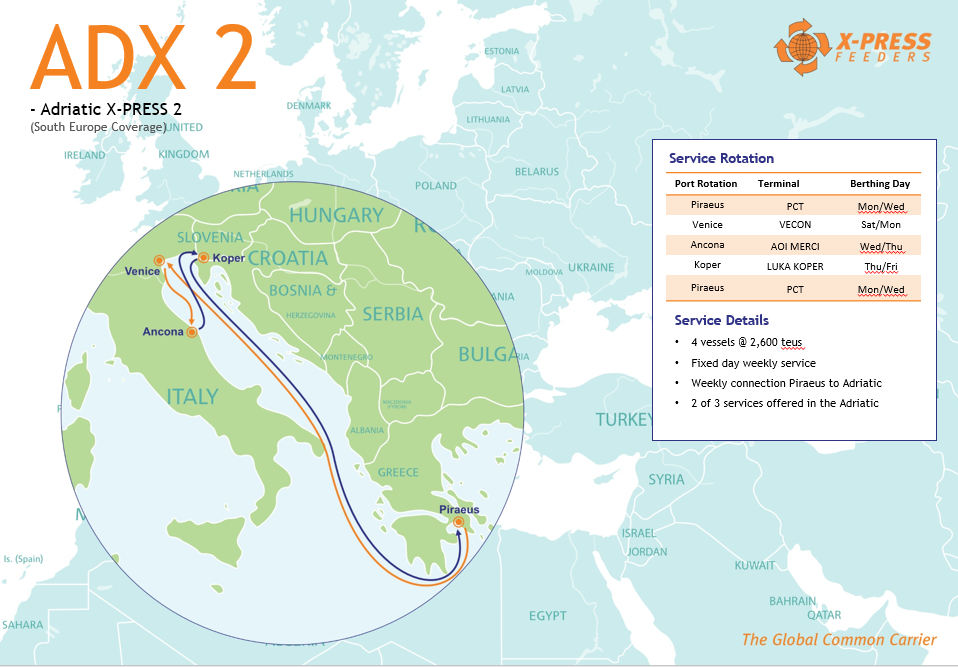 X-Press Feeders is pleased to inform that we will be launching Adriatic X-Press 2 (ADX2) from Piraeus on 29th June 2020.
ADX 2 will serve the following ports weekly:
Piraeus - Venice - Ancona - Koper - Piraeus
This service is an enhancement to our existing coverage that we have in the Adriatic.
We look forward to your support.
Regards,
X-Press Feeders