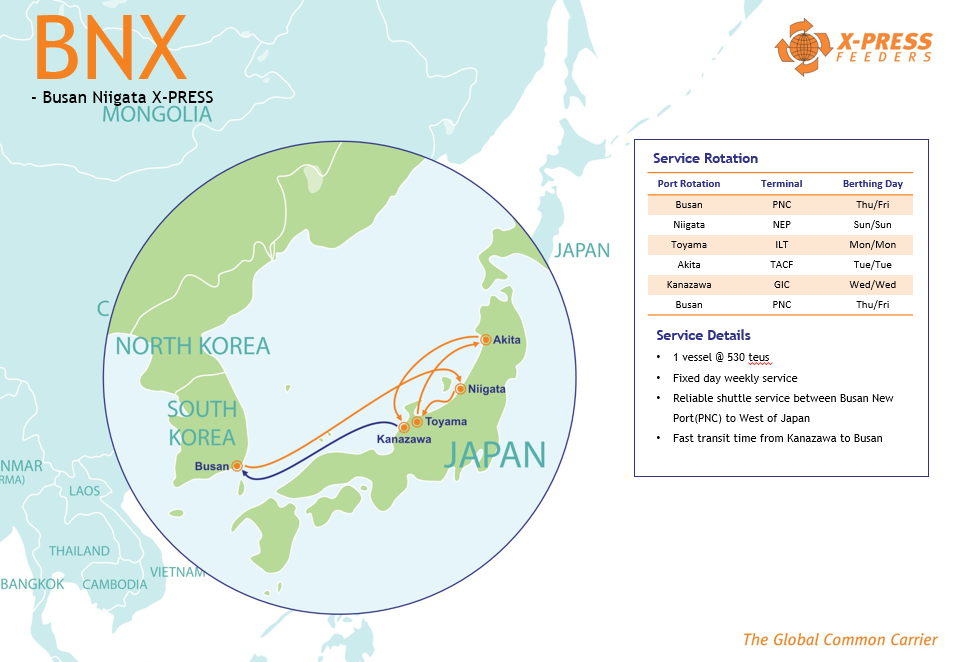 X-Press feeders will be adding Akita to the list of ports that Busan Niigata X-Press calls.
BNX will now serve the following ports weekly:
Busan - Niigata - Toyama - Akita - Kanazawa - Busan
Whilst maintaining BNX as a dedicated shuttle service between Japan Northern Tohuku and Busan, the enhanced service will provide customers with fast transit time from Akita to Busan PNC terminal for key Alliance connections.
We look forward to your support.
Regards,
X-Press Feeders