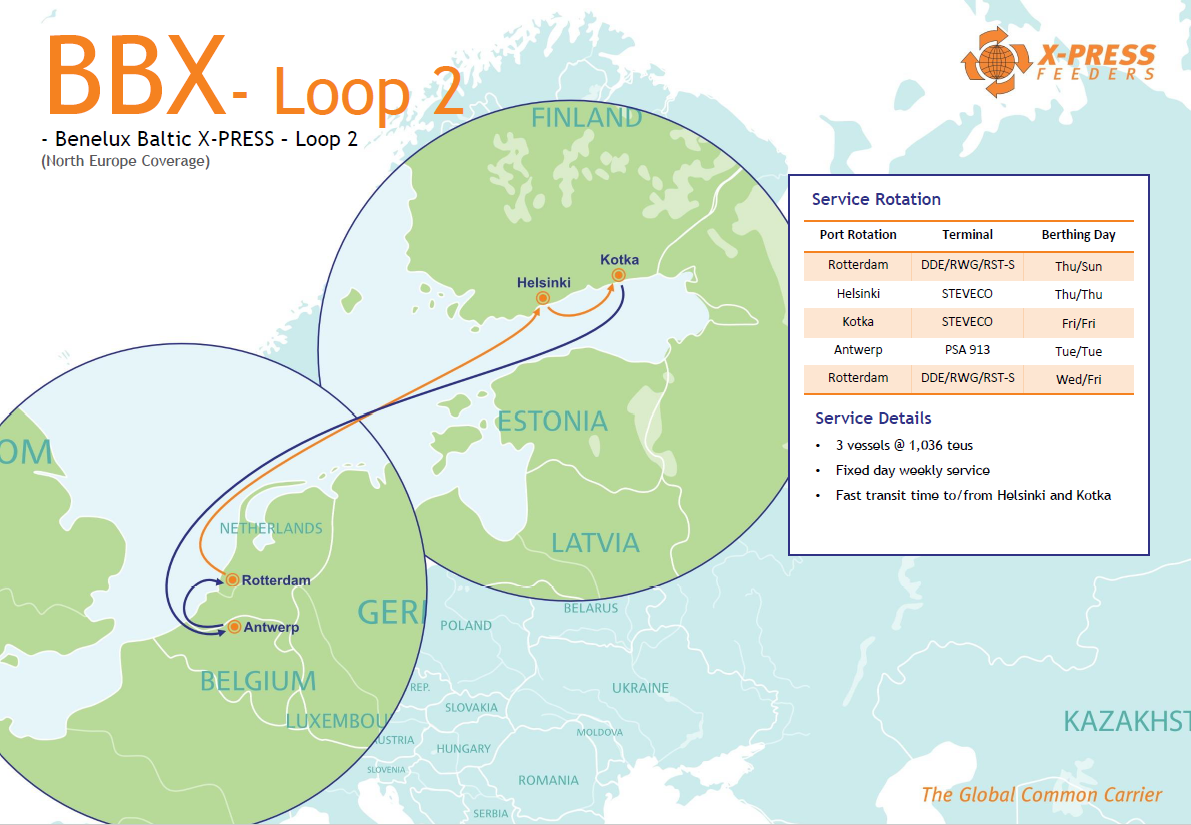 Last week, X-Press Feeders launched Benelux Baltic X-PRESS (BBX) Loop 2.
X-Press Feeders will run BBX Loop 2 in the rotation as follows:
Rotterdam – Helsinki – Kotka – Antwerp - Rotterdam
The new loop will widen our network by covering the Finnish ports of Helsinki and Kotka, and provide the same fast connection ex Rotterdam.
We look forward to your support.
Regards,
X-Press Feeders