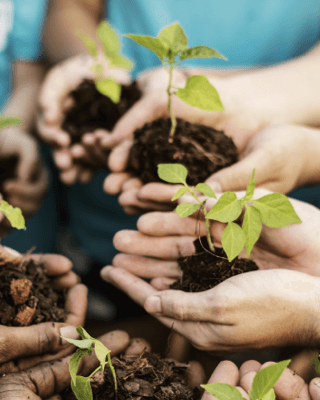 Campaigns
In addition to our typical CSR policies, we also engage in other campaigns to address issues our employees feel passionate about, such as typhoon relief and cancer research.
On 23-29 November 2020, the company organized a company-wide activity to promote healthy living as well as giving back to the community, everyone from the X-Press Feeders family were invited to participate. Participants ran, walked or cycled as far as they could in a week. The top 3 achievers received prize money, which was donated to their chosen charities. Within that week, everyone at X-Press Feeders had racked up a whopping 2,079 miles. All hubs put up a strong fight to claim prizes for their charities they support. The charities selected by our top 3 winners were Parkinson's UK, Hanseatic Help, Weldmar Hospice Care, Pancreatic Cancer UK, David Shepherd Wildlife Foundation and Christina Noble Children's Foundation UK. We are glad that we could be of help in difficult times like this.
On 11 November 2020, the Cagayan Valley Region was hit by Typhoon Ulysses, causing the worst flooding in decades. One employee had reached out to the company to extend assistance to Cagayan Valley, which was her hometown. X-Press Feeders subsequently initiated a global campaign to raise funds in response to Typhoon Ulysses in the Philippines. Everyone from the X-Press Feeders family donated generously to raise a sum of USD2600. To support the effort of the staff, the management also matched dollar-for-dollar and contributed USD2600, bringing the total donation to a sum of USD5300. The donation was used to purchase daily necessities such as biscuits, milk, milk powder and rice for 100 families.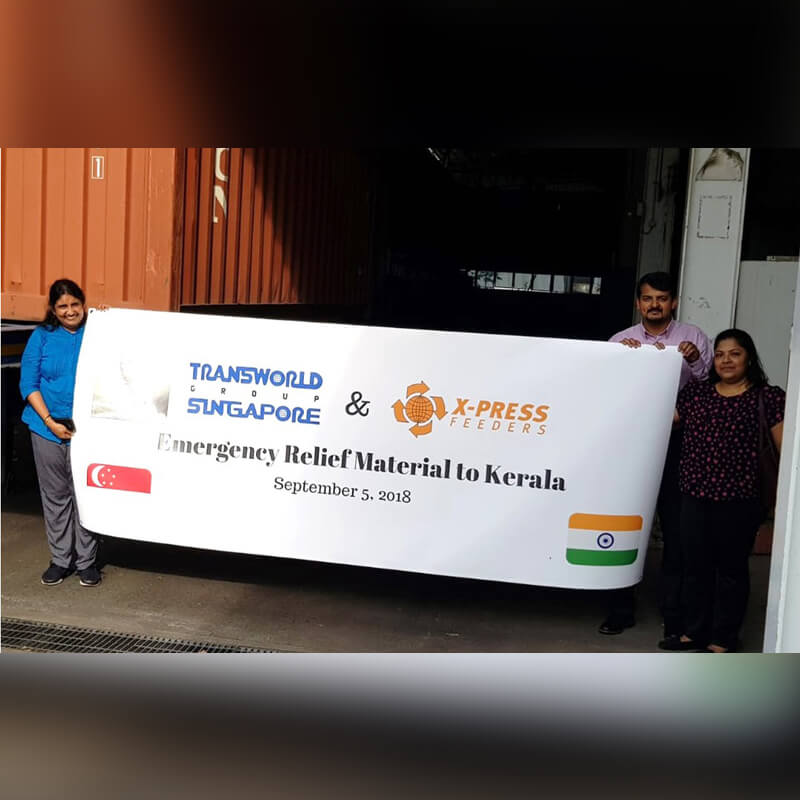 In 2018, Kerala was recovering from one of the worst calamities that hit the state in a century. The Singapore Malayalee Association started a relief material collection drive that saw donated clothes, utensils, bed linens and blankets shipped to Kerala.
X-Press Feeders and Transworld supported this drive by helping to ship the relief materials in a 20' container from Singapore to Chennai on 9 Sept 2018. Sea Consortium Shipping India helped to arrange a trailer to transport the container to Irinjalakkuda from where Ys Men International took over the relief cargo. The materials were distributed to the worst flood infected areas in Kerala.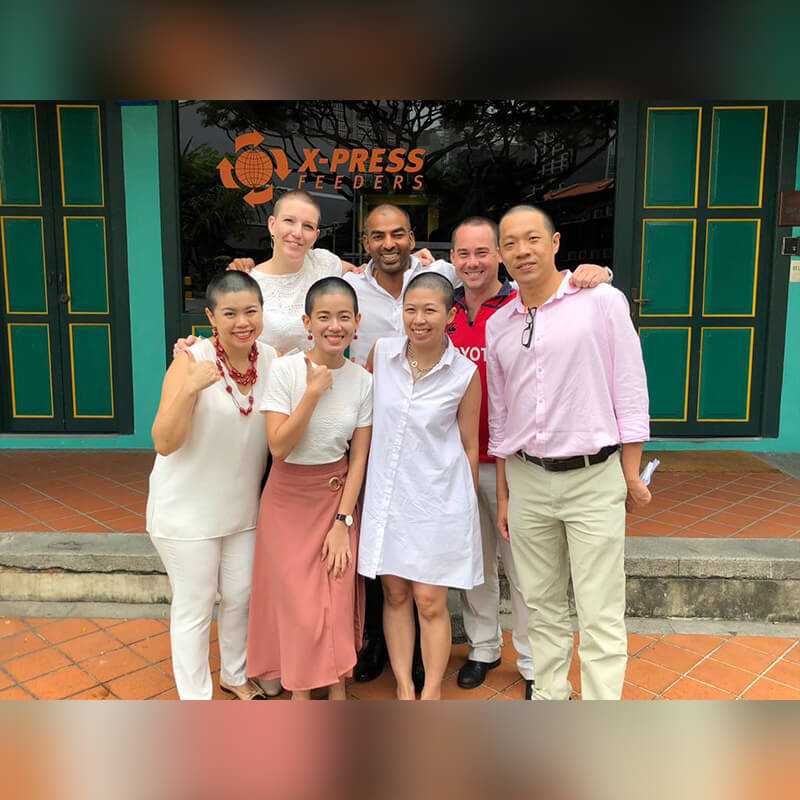 7 of our colleagues at X-Press Feeders shaved off their locks and raised a total amount of 89 grand for the Children Cancer Foundation (CCF) on 29 July 2018.
Quoting one of our colleagues, "Losing my hair so as to raise awareness to this cause is nothing compared to the poor kids suffering from cancer. At least I have a choice. The kids do not. They just have to do it as it's Do or Die!"
This same sentiment was shared by many others. It was the first time for all of them and it started out as a personal effort from each of them to do some good and contribute to CCF in our small ways. We received tremendous support over time from our families, friends and from our company as well. For the ladies, the concept of shaving their heads might have been personally daunting for a few seconds but became a non-event with the show of support over time. It was a meaningful experience and X-Press Feeders is privileged to have contributed to such a worthy cause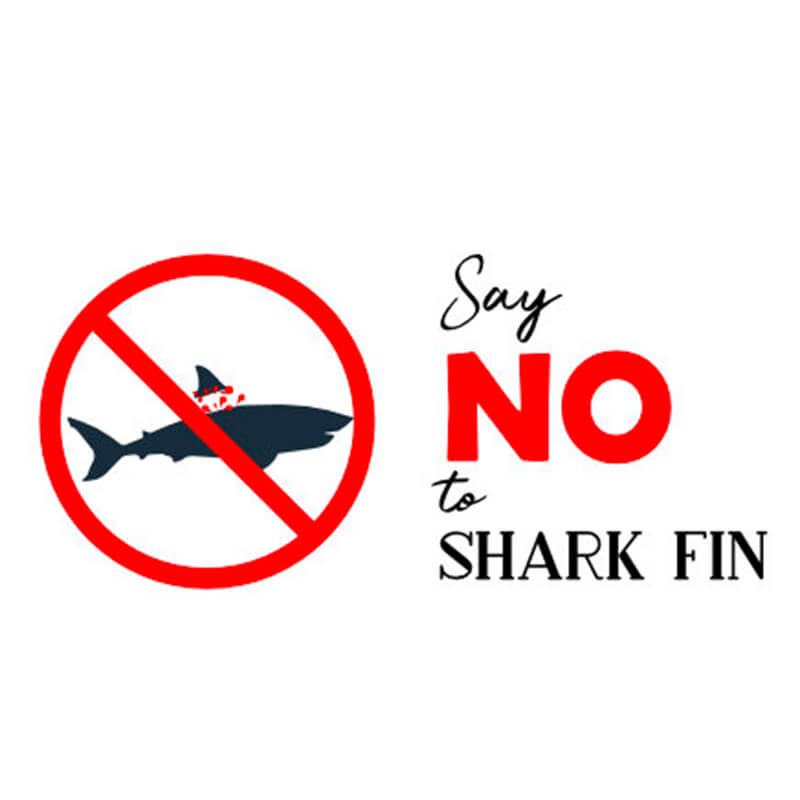 X-Press Feeders joins WWF-Hong Kong's 'say-no to shark fin' campaign in 2018. We are committed to working responsibly to combat the overfishing of shark species. Therefore we implemented procedures to ensure that our vessels and services are not used for the carriage of Shark fin products.
Shark fin demand is one of the greatest threats to shark species today. Nearly 100 million sharks are estimated to be killed every year. Illegal, unregulated and unreported fishing practices are not uncommon.
One-quarter of sharks and related species are threatened with extinction. Sharks are considered a 'keystone' species of our marine ecosystem. "Shark losses can contribute to the destruction of the delicate balance of ocean ecosystems, which are essential for the numerous species that depend on it and for humans."
Protecting sharks is vital to promoting healthy oceans around the world.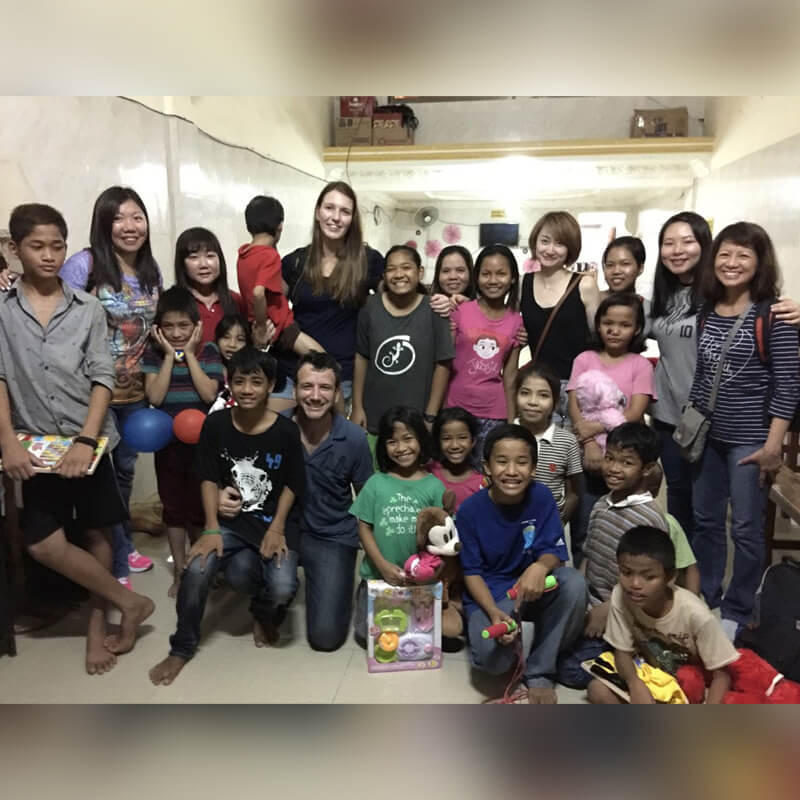 On 13 to 17 November 2015, a team of 7 employees from X-Press Feeders Singapore, self-funded their journey to Phnom Penh, Cambodia to help the poor people living there. The Company extended two days of volunteer leave for this trip.
In this 21st century, it is an eye-opening experience to know that there are people who still live in such poor conditions devoid of hygiene and daily necessities like food, clean water and soap.
The donations of more than USD5000 were contributed by both the employees and X-Press Feeders, which greatly benefited the communities. Our aim was to bring a smile to the faces of the people, and we did it well.