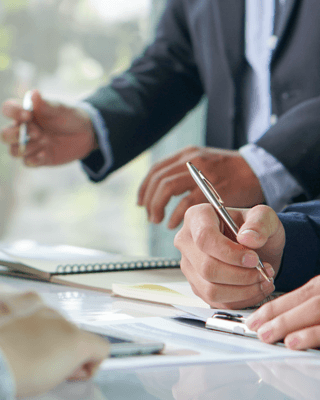 Economic & Governance
The company has a responsibility to our stakeholders and employees to ensure the business continues to be a 'going concern'. Whilst abiding by a high standard of compliance, governance, and risk management.
Safeguarding the alignment between management, stakeholders, the community and customers
As an independent common carrier, X-Press Feeders does not own, lease or operate any containers. We provide only transportation services to container operators and not for proprietary cargo interests or for the general shipping public. Without competing with our customers, it allows X-Press Feeders to act as a trustworthy and completely impartial contractor.
Compliance
X-Press Feeders' public image is determined by our employees' actions. Hence we have our Code of Ethics, with the purpose to help our employees meet ethical and legal challenges and standards in our day-to-day work. It is a guide which specifies the business conduct guidelines to which X-Press Feeders has committed itself, including the commitment to comply with various laws governing business conduct.
Compliance with the law and observance of the Business Conduct Guidelines shall be monitored on a regular basis in accordance with the national procedures and legal provisions. These principles apply to both, internal cooperation and conduct towards the external parties.