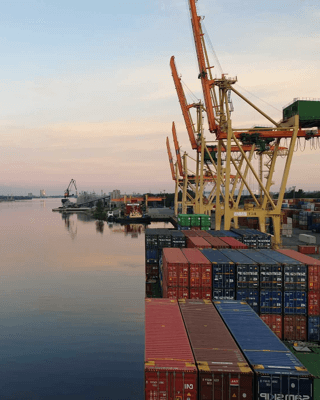 Sustainability
At X-Press Feeders, sustainability (corporate social responsibility) is our commitment to ensuring we run a safe, sustainable, and ethical business. In addition, it makes sure we give back to the local communities that support our business. We see this strategy as a vital part of our sustained growth. To make our strategy comprehensive we use three pillars: environmental, social and economic. Under each, exists the respective policies of that pillar. X-Press Feeders requests all staff and offices to follow these policies.
Request for Annual Report
X-Press Feeders has produced our first CSR report and we wish to share with our customers and suppliers our CSR journey thus far. We have been working with Clean Cargo for the past year and pledge our dedication to reducing our carbon footprint by 2030. We are also invested in giving back to the community and ensuring that our organisation is constantly in compliance with safety and economic regulations. It has been written according to the latest international non financial reporting guidelines Global Reporting Initiative Standards.