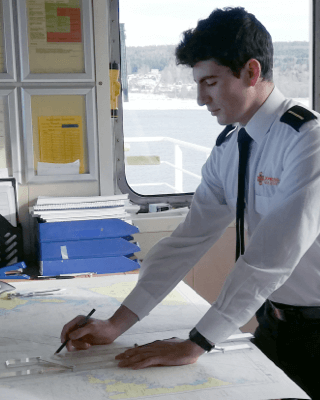 Internships
X-Press Feeders provides various internship opportunities throughout the year across our global offices to help you learn more about your passion through first-hand experience in the maritime industry. We are looking for individuals with an entrepreneurial mindset who confronts real world problems with creativity and dynamism. If you have what it takes, we want to help you realise your potential as a professional and leader by enabling you to kickstart your career with us.
Internship
Global Projects and Communications Internship
The Global Projects and Communications department develops a growth strategy focusing on new market segments and future-proof projects such as digital initiatives with key customers. The department also acts as a Global Coordinator in synergizing our global businesses in these targeted markets.
Global Customer Engagement Internship
The potential candidate will be responsible for best practices for sales/marketing/business development functions within the organization and ensuring that all these best practices and procedures are followed consistently throughout the entire Group.
Trade Internship
The Line department manages the core business activities contributing to the profitability of the company's shipping services by running of assigned services in a profitable manner and ensure constant dialogue with stakeholders, vendors and customers (principal and agency). It is reactive to market changes in order to ensure improved service volumes, scope, efficiencies and profitability.
Marketing Internship
The Marketing department is responsible for promoting the business and mission of our organization through close liaison with the customers.
Commercial Internship
The Commercial Department manages the important business function of revenue processing. The department is instrumental in every stage from setting up contract details in system to handling the reconciliation of customers' slot usage. Interns can enhance their learning opportunities & acquire practical experience with real work assignments under supervised training.
Business Analytics Internship
The Business Transformation Team runs a series of programmes with the objective of achieving among others, integrated processes and systems. These are delivered through projects that target to automate, standardize and improve data quality, ultimately bringing our business capabilities to a higher level. Interns attached to our team have in the past involved in initiatives on Reporting Tools, Business Intelligence and data analysis to get better insights into our customers and markets.
IT Internship
The potential candidate will assist to design, maintain, and support the Company's Information Technology infrastructure and applications, allowing the Company to leverage both information and technology in an efficient, productive and secure manner.